Skull umbrella rope braided bracelet
Color: red camouflage, khaki camouflage, jungle camouflage
Product Category: Hand jewelry
Package:Individually wrapped
Sales serial number:QNW2473
Gift occasion: opening ceremony, staff welfare, anniversary celebration, advertising and promotion, exhibition, travel commemoration, business gifts, send friends and relatives
Style: men's
Material: nylon rope
Modeling: skull
Measure your wrist over and around the wrist bone using a measuring tape, do not add to it. You want to measure is the distance around your wrist. This is important so please make sure it is accurate.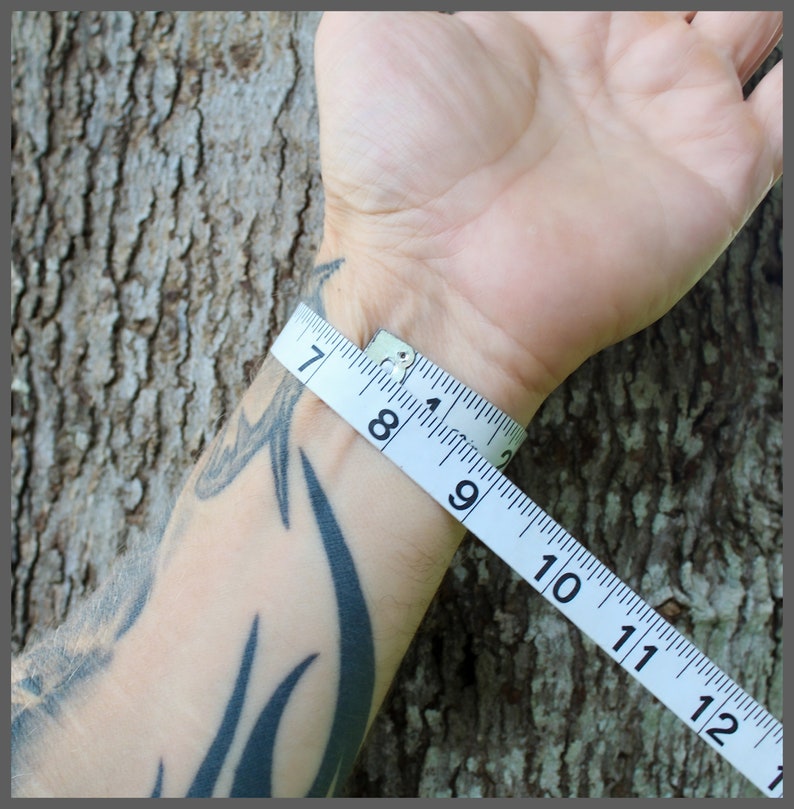 Handmade 
Bracelets
How do you measure your wrist size? 
Download Your Printable Sheet: Size Guide.
Rings
How to measure your finger size?
Download your printable Ring Size Guide sheet here.
| | | | | |
| --- | --- | --- | --- | --- |
| Inner ring circumference(mm) | Inner ring circumference(inch) | US | UK | EU |
| 40.8 | 1.61 | 1 | C | 41 |
| 41.9 | 1.64 | 2 | D | 42 |
| 42.9 | 1.68 | 2.5 | E | 43 |
| 44 | 1.73 | 3 | F | 44 |
| 45 | 1.77 | 3.5 | G | 45 |
| 46.1 | 1.81 | 3.5~4 | G~H | 46 |
| 47.1 | 1.85 | 4~4.5 | H~I | 47 |
| 48.2 | 1.90 | 4.5~5 | I~J | 48 |
| 49.2 | 1.94 | 5 | J | 49 |
| 50.3 | 1.98 | 5.5 | K | 50 |
| 51.3 | 2.02 | 6 | L | 51 |
| 52.4 | 2.06 | 6.5 | L~M | 52 |
| 53.4 | 2.1 | 6.5~7 | M~N | 53 |
| 54.5 | 2.15 | 7~7.5 | N~O | 54 |
| 55.5 | 2.19 | 7.5~8 | O~P | 55 |
| 56.5 | 2.22 | 8 | P | 56 |
| 57.6 | 2.27 | 8.5 | Q | 57 |
| 58.6 | 2.31 | 9 | R | 58 |
| 59.7 | 2.35 | 9.5 | S | 59 |
| 60.7 | 2.39 | 10 | T | 60 |
| 61.8 | 2.43 | 10~10.5 | T~U | 61 |
| 62.8 | 2.47 | 10.5 | U | 62 |
| 63.9 | 2.52 | 11 | V | 63 |
| 64.9 | 2.56 | 11.5 | W | 64 |
| 66 | 2.6 | 12 | X | 65 |
| 67 | 5.64 | 12.5 | Y | 66 |
| 68 | 5.68 | 13 | Z | 67 |
| 69 | 2.72 | 13.5 |   | 68 |
| 70 | 2.76 | 14 |   | 69 |
| 71.2 | 2.8 | 14.5 |   | 70 |
Necklace